Contactform is disabled for guests.
Our Pools Mainpage: www.suprnova.cc. Our Twitter: twitter.com/SuprnovaPools Be sure to follow us for updates and news !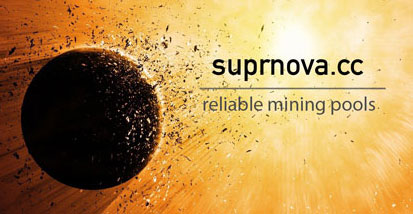 This is a
NGv2
Pool - you can use your Suprnova unified login here ! (All Suprnova Pools with this logo share the same login and worker information - no need to re-set everything !)
Suprnova's MNXCoin Pool // Algo: Mars // Live !
No Dev-Fee, no pool fee
Use this miner for about 10 times faster miningspeed: Optiminer MNX
stratum+tcp://mnx.suprnova.cc:7077 SSL: 7078
This product comes 'as-is' without any warranty. Please check the Apache License, Version 2.0, for details.